People use smartphones for recording and capturing just about anything and everything happening intheir lives. Whether it is pictures from the casual, formal to everyday events, to the videos, we use these smartphones for capturing everything. What if you delete your photos accidently? There is no recycle bin in smartphones from where we can recover the deleted files, right?
Android Photo Recovery Software:
Thankfully there is a solution through which deleted photos can be recovered. EaseUSMobiSaver is the free Android app that can rescue you in the situation of despair.  It is a really powerful software that is prompt in recovering the deleted photos easily.
Android photo recovery couldn't get any easier than this. Take a look at how EaseUSMobiSaver works:
It is a combination of 3 simple steps, you just have to:
Scan your Android device
Preview and recover
And the software is going to bring you files that you can recover.
The software comes with a user friendly interface. Even the home users who are not familiar with data recovery can use this software for recovering the deleted photos.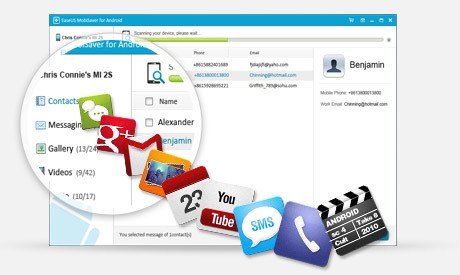 All the photos deleted from the SD card will be recovered within snaps. It is not just a tool that can let you recover deleted photos, you can also retrieve deleted documents, contracts, music files, SMS and videos stored on your Android phone, tablet or even SD card.
It is quite easy to lose data while you are formatting your device. Accidental deletions, Operating system error, virus attacks and factory settings can also make you lose data. But with EaseUSMobiSaver, you can recover everything without any trouble.
EaseUSMobiSaver sure is the most reliable way to recover deleted photos android. It is safe and reliable to use on all Android devices and the best part is that it is available for free.